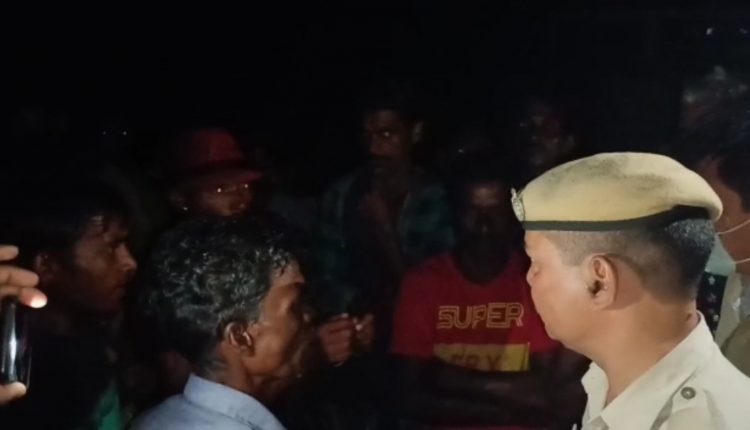 Hit and run: Tension breaks in Udarbond after locals block road, vandalise vehicle; "Situation under control": Police
The public turned hostile and blocked the road following a road mishap at Madhura Nagar, Udarbond tonight. It is reported that an over speeding truck loaded with stone chips, had hit and grimly injured one pedestrian namely Debu Mura.
The localites immediately rushed the injured person to Udarbond Primary Health Centre and but owing to his deteriorating condition, he was referred to Silchar Medical College and Hospital, where he is undergoing treatments.
The truck was able to abscond from the spot after the incident, which eventually boiled anger amongst the gathered crowd and they blocked the road demanding speed breakers. Udarbond Police led by OC Pradip Halui and SI Angkur Saikia reached the spot almost after one and half hours and tried to engage in dialogue with the agitating crowd.
After almost two hours, police were able to free the stranded vehicles, except the stone-carrying trucks.
According to the latest update, the road is still under blockade. The agitating public also vandalized a tipper truck and assaulted its driver. They are not allowing any heavy vehicles to pass. Their demand is to immediately trace the truck that ran over Debu Mura, and arrest its driver. Also, they have urged the administration to construct speed breakers which they believe will bring down the number of accidents.
"Things are under control now, they have freed the road. We have identified the truck but an investigation is in place to detect the killer truck and its driver" Angkur Saikia, SI of Udarbond Police station informed Barak Bulletin.