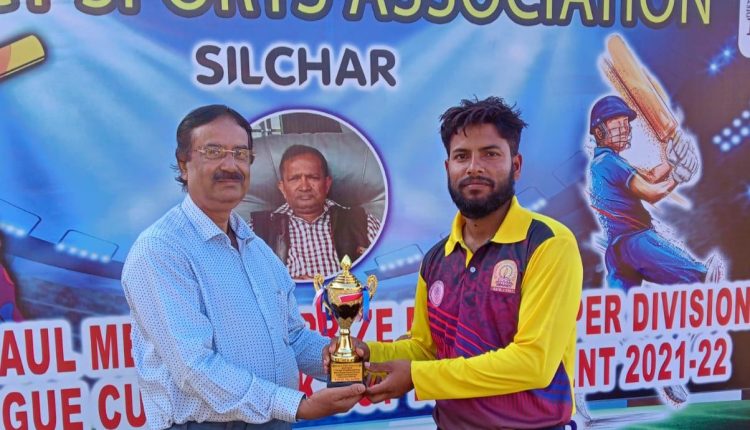 Ikramul Ali's all-round performance secures fourth win for Itkhola AC; India Club still winless
Itkhola AC is playing like champions. The team is not dependent on a particular player instead, it is finding match-winners from all corners. In today's match, Itkhola AC took on one of the favourites of the tournament – the mighty India Club. Before today's match, Itkhola already had three out of three wins while India Club is yet to open the account.
Winning the toss, Raihan Jomeel Mazumdar decided to bat first. While it was a shocking decision as Itkhola proved to be lethal bowling first, but the batters backed the captain's decision. Pradip Sarkar scored 46 and was supported well by Prashant Kumar (38) at number three. Govinda Rajbangshi (9), Neeraj Sharma (6) failed to keep the momentum. Captain Mazumdar (23) tried to bring India Club back in the race but they could only put up 174 runs before getting bundled out.
Ikramul Ali picked five wickets while Mantu Das and Sudarshan Sinha picked two each. Sadek Imran Choudhary grabbed one.
Itkhola AC needed a good start and Subhajit Paul (26) and Aman Singh (33) laid a solid platform. Man in form Sunzow Brahma scored 55 (63) and took the team closer to the target. After a fifer with the ball, Ikramul Ali scored 30 to secure Itkhola's fourth win. Ali was awarded the man of the match.
Today's defeat exposes loopholes in India Club's lineup. They still have matches to play and enough time to secure a comeback. What the remaining matches have in store for India Club is something that remains to be seen.