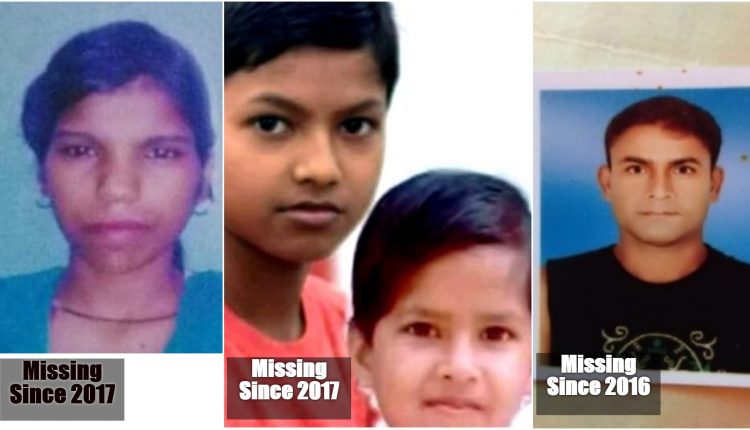 It is a "Happy Republic Day" for them too, but where are they?
India is celebrating its 72nd Republic Day. Republic is that form of government in which the administration of affairs is open to all the citizens. It is a state in which supreme power is held by the people and their elected representatives.
It is the day, most in India hail the constitution. President of India, Ram Nath Kovind did so yesterday and many others echoed it today. The constitution of India has a Preamble. The objectives stated by the Preamble are to secure justice, liberty, equality to all citizens and promote fraternity to maintain unity and integrity of the nation.
Yesterday, the President of India, said, "Equality is the watchword for the great project of our Republic. Social equality warrants dignity for each one of us, villagers, women, weaker sections of our society, namely Scheduled Castes and Scheduled Tribes, Divyangjan and the elderly people."
It is clear that the intent is to ensure "Injustice anywhere is a threat to justice everywhere." What is also clear is that there is a huge gap between the intent and the practice. There is a huge gap between the core and the periphery, the rich and the poor. As we celebrate the 72nd Republic Day, "Equality" is still a distant dream. A few case studies of that are around us in Cachar. However, a disclaimer here, it is not that you will find such case studies only in Cachar. They are available almost all across the country.
Both parents are professors, they teach at Assam University Silchar and their daughter goes missing. Allegedly kidnapped from the quarters of the campus. It was June 5, 2017, officers in the administration, top officials in the Police department not only in Cachar but also in Dispur, are asked to be on their toes. At war-footing a search operation was launched. MLA Sonai Aminul Haque Laskar announced a reward, political leaders came out publicly to say that the CM has spoken with the DGP. Frontpage headlines in every newspaper hashtags on Social media. Every moment of absence was being reported in some form or other. June 10, 2017, the kid returned home. She was traced in Meghalaya.
SP EJH Spill Thamar got quoted in the media saying, "The girl was abandoned by kidnappers at a barber's shop in the district headquarter on Saturday afternoon. When the little girl started crying, the public became wary and informed the police. The scared little girl couldn't even say a word and she wouldn't stop crying, She is currently under police care."
June 10, around 6:00 pm, the chief minister of Assam tweeted, "Congratulations to Assam Police for successfully rescuing the 3-year-old girl, who was kidnapped from Assam University campus." The girl is 6-year-old today and could be reading this. Let us not haunt her more by writing her name. However, there is one more name associated with this mysterious case of kidnapping – Neha Bagti.
Bagti allegedly helped the kidnapper(s) by escorting the 3-year-old to a white car. She has been missing since then. Belonging to a poor family, Bagti, as per reports, used to work as a househelp at the professor couple's house. Today is her Republic Day too, where is she?
She was the only breadwinner for her family with a father, ailing mother and a younger sister. They are not beggars, they are poor, so they used to do a "not so classy job", earn on a daily basis and live. The father ran from pillar to post to let people know that Neha Bagti is not a criminal, his cry never or hardly made headlines. After all, he isn't a professor. He died. Neha Bagti's mother is ill and her sister is married to misery. How about the President wishing them a happy Republic day with a dose of "Equality"?
Case study two: Sourav and Supriya Das. Missing since June 9, 2019. Sourav, a student of Adharchand School had just turned 12. Supriya Das was five when they went missing from somewhere near the deputy commissioner's office according to the Police statement. Children of a daily wager, Sunadhan Das and homemaker Somobala Das, are missing even today.
Sunadhan Das leaves his house in the morning with teary eyes, sells vegetables throughout the day and at night, returns home and sleeps alone. His wife has left him and returned to her maternal house. "She has lost her mental peace and hates me," says Sunadhan Das. He said that the Police had come to him with a letter and asked him to sign it which he did and later found out that it was him signing a complaint against his own wife with the allegations that she is behind his children going missing.
Many associations, including the Youth Congress, stated that there were two FIRs registered and two of them had two different versions. Somobala Das was arrested, kept in jail, and later released. They sat on protests and their protests were uprooted by the Police officials. "My whole family is ruined. If my kids are alive I pray to God to keep them happy, and if they are dead, may their soul rest in peace," says Sunadhan Das.
Why a country, celebrating 72nd Republic Day, cannot secure the liberty to protest to its own citizens? Will the President of India, who yesterday said "Justice, Liberty, Equality, and Fraternity are perennial principles of our philosophy of life" say the same to Sunodhan and Somobala Das, while wishing them a Happy Republic Day. It is a happy day for them too, but where are they?
Case 3: From the house of a direct stakeholder. The matter is being heard at Gauhati High Court. Kajal Dutta, who according to his mother Shefali Dutta, used to work at minister Parimal Suklabaidya's house as a driver has been missing since 2016. In her petition, the mother alleged that the minister has used his political influence to derail the investigation.
She stated that she has come to know "from reliable sources" that her son (Kajol Dutta) had been illegally detained by the minister with aid of Cachar Police. The mother alleged that Suklabaidya is exerting his "Political power upon the police for not conducting an investigation" of the case.
She pleaded to the court to hand over the investigation to CBI or any other competent investigative agency. The 70-year-old informed the judge that she is on the verge of starvation. With trembling feet, the widow walks to the door of the Police station, court, high court… in search of her son, how about wishing her a happy 72nd Republic Day with a dose of justice?
As the President said, every Indian citizen is proud of India the Republic. But he also added, "Let us all continue on the path of constitutional morality which Babasaheb Dr. Bhimrao Ambedkar mentioned in his speech to the Constituent Assembly on November 4, 1948. He clarified that Constitutional morality means supremacy of the values enshrined in the Constitution."
Finding Neha Bagti, Sourav and Supriya Das, Kajal Dutta and the thousands like them, would make India a Happy Republic, otherwise, the gap between intent and practice will always remain.
Happy 72nd Republic Day, Long Live India…
To express your views about the editorial, you can write to barakbulletin@gmail.com.