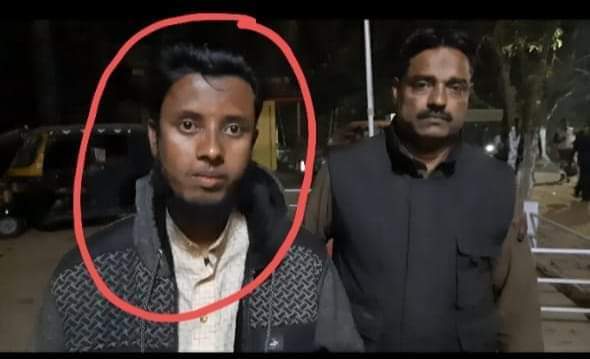 Journalist from Karimganj Arrested for Attempting to 'Malign' Himanta Biswa Sarma and his Daughter over Facebook Post
A Karimganj based journalist has been arrested for alleged 'salacious' attempt to 'malign' Assam Health Minister Himanta Biswa Sarma on Facebook. Iqbal Hussain, a correspondent of Fakirabazar area of Karimganj for Bengali daily Nababarta Prasanga, shared a picture of minister Himanta Biswa Sarma hugging his minor daughter with a controversial caption mocking the minister. Nababarta Prasanga has also come up with an update clarifying that the apprehended journalist is no longer associated with the newspaper publication and has been relieved of his duty.
A suo moto was filed by the Karimganj Police yesterday and based on that, the police arrested Iqbal. A case has been registered against him under the Protection Of Children from Sexual Offences (POCSO) Act, which falls under sexual abuse or mental harassment of a minor. District Additional Superintendent of Police Pankaj Yadav said Iqbal Hussain was being produced in court and a further decision would be taken on the direction of the court.
karim
Recently, a group of journalists in Guwahati posted a controversial photo of Health Minister Himanta Biswa Sarma with his daughter with 'salacious' intent. This led to a storm of protests and many demanded his arrest. Meanwhile, a statement issued by Nababarta Prasanga has made it clear that they have fired Iqbal Hussain on the ground of posting inappropriate content on social media. The editor of the newspaper wrote in an announcement, "Iqbal Hussain, the correspondent of Fakirabazar of the daily Nababarta Prasanga, was relieved of his duties for making an objectionable post on social media. The newspaper has no association with him anymore."
Besides, many people have been constantly complaining against Iqbal Hussain on social media for posting inappropriate contents like this all the time. But the post he made about the minister and his underage daughter this time has gone too far according to people.