Apostles' Club of Malugram and Janiganj Pooja Committee receive first prize
Business association coordination committee declared this year's Kali puja prizes yesterday. As per their judgement the Apostles club of Malugram and Janiganj Kali Puja Committee were jointly declared as first in this competition.
Second prize were awarded to as many as six Pooja Kali puja committees. These are Ghungur Kalibari, Kallol Singha Kali puja committee of Sonai Road, Cachar High School Road Puja committee of Malugram, Spirit Union of janiganj, and Ishaan Dut Club of Kanakpur Shyamananda Lane.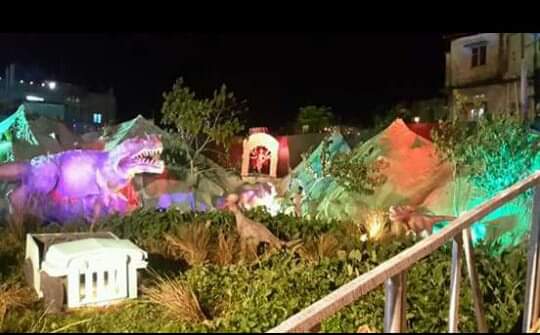 As per the committee's decision, third prize was awarded to New market business organisation, Tarapur Motor stand, Sri Durga Sarani Kalibari, Silchar Byaam Vidyalay, Tarasankar Mandir of Ramakrishna Mission Road.
Swachh Bharat, a special category prize, was awarded to Apostles' Club of Malugram.
Prahlad Nath of Meherpur, Parthankar Choudhury & Architendu Das of Apostles' Club was also honoured for their special contribution.