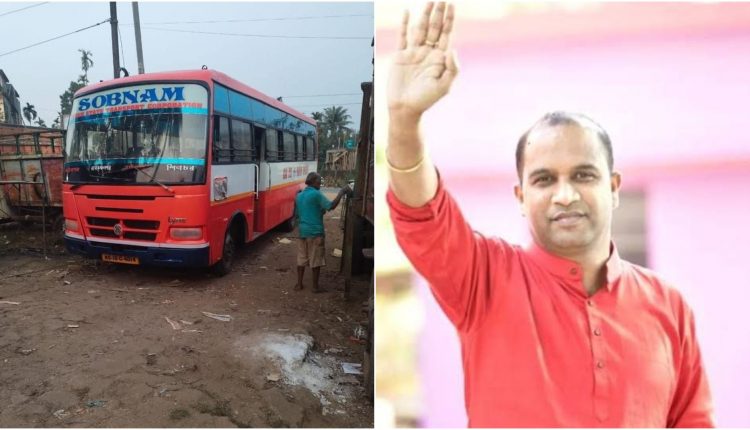 Kamalakhya Dey Purkayastha arranges bus service for TET applicants; Takes a jibe at Govt. for not allotting centre to Karimganj
The Teacher Eligibility Test of Assam for lower and upper primary level teachers will be held in October. Admit cards have been released by the concerned department. However, there's an outrage regarding the distribution of TET centers, as 27 exam centers have been earmarked in 27 out of 34 districts across Assam.
In this process, Barpeta, Bajali, Goalpara, Dhubri, South Salmara-Mankachar districts of Lower Assam and Karimganj and Hailakandi from Barak Valley have been left out of the TET center distribution. So, the aspirants of these districts have to travel to the nearest districts allotted with TET centers.
Kamalakhya Dey Purakayastha, the MLA from the North Karimganj constituency, has arranged bus services for the candidates. They have to travel almost 55 kilometers up to Silchar to appear for the TET exam on October 31st.
"The government didn't allow any center in our district, so they will have to go to Silchar, and this is creating a headache for the aspirants. This is making them mentally disturbed. So I come forward to avail them with a bus as per my potential, I'll appeal to other Public representatives to come forward to help the students of their respective constituency," Kamalakhya Dey Purakayastha said.
"If they had the intention and willingness, they could easily arrange TET center in Karimganj, but they don't want aspirants from the valley to taste success," he added.
The MLA then took a jibe at the intention of the current government and said, "This is an extension of their discrimination to Barak Valley, they deprive us of the job and employment opportunities, and they want less and fewer students to be successful in these competitive exams."
Kamalakhya Dey Purkayastha wrote on Facebook that, "There is no TET exam center in Karimganj. So candidates will face a lot of trouble. I arranged a bus for their journey; more buses will be managed if required. The bus shall start its journey from Karmganj ASTC bus stand at 5 am." He also shared the contact number of the bus, which is- 7896329912. He also wrote that he had received many requests from the aspirants, so he managed two buses.