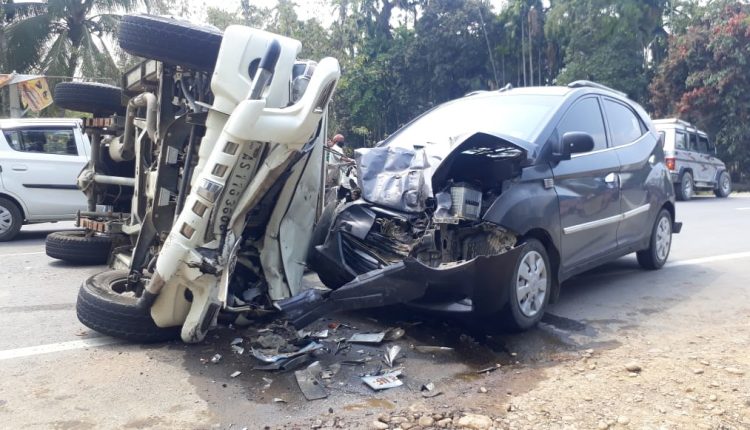 Karimganj Ramakrishna Mission's Swami Shyamalananda Maharaj meets with a road accident 
Maharaj of Karimganj Ramakrishna Mission Swami Shyamalananda Maharaj has met with a road accident at Srigour in Badarpur today morning.
As per available information, Maharaj Swami Shyamalananda had visited Silchar for some work and today while returning back to Karimganj his Bolero SUV crashed head-on with a private hatchback car. The Bolero can in which Maharaj was traveling rolled on the road.
"The accident took place at the turning in Srigouri area. The two vehicles crashed head-on and the Bolero rolled over. All the wounded were immediately rushed to Srigouri health centre and from there they were referred to Karimganj Medical College," said an eyewitness.
The spokesperson of Karimganj Ramakrishna Mission informed that Swami Shyamalananda Maharaj is out of danger and so is the driver who was driving the vehicle. The spokesperson said Shyamalananda Maharaj had hurt his head, however, the passengers and the driver of the hatchback car which collided with the Bolero are critically injured, "We at Ramakrishna Mission pray for the quick recovery of all," said the spokesperson.