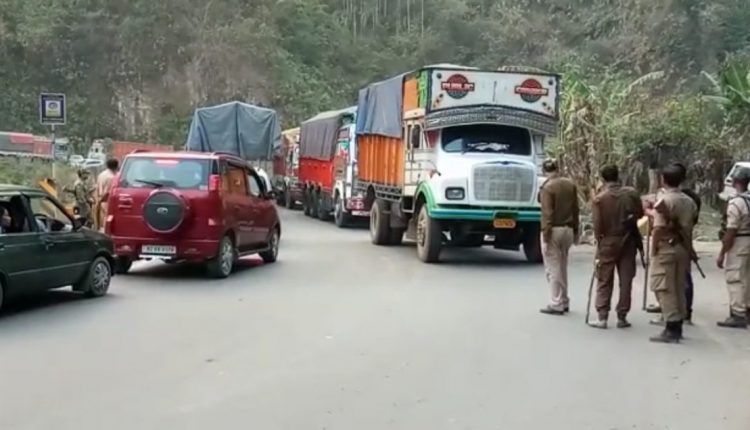 Locals issue warning: "If DC, SP do not take action against coal syndicates we will call for strike"
Like many other individuals and organisations a committee of local residents living in West Katigorah area submitted a memorandum to the Deputy Commissioner of Cachar, SP Cachar, pleading them to take immediate action against the syndicates running illegal coal smuggling. They say that they submitted a memorandum on May 4, 2019, but the administration did not take any action and today they submitted another one.
"If the administration does not take any action immediately we will call for a strike and start a mass revolt," says a member of the committee.

The letter submitted  to the authorities state that trucks loaded with coal enter Assam illegally through Meghalaya border. According to the letter submitted to the authorities, there are people running syndicates under the nose of police officials. These people escort the illegal trucks loaded with 40-50 ton coal inside Assam's territory for which the syndicate allegedly charges, Rs 50,000 per 6 wheeler truck and Rs 60,000 per 12-wheeler-truck.
In the letter, the locals accused inspector in-charge Gumrah Police outpost Rajib Barman of helping the illegal smugglers pass through the interstate border. The members of the committee also accused Masimpur residents, Monjil Barbhuiya, Rajen Laskar, Sarfaraz Ahmed Laskar of Gumrah, Jabir Ahmed of Kalain and many others of being associated with the syndicate.
Speaking to the media, contingent present at the Office of the Deputy Commissioner, a member of the committee said that the this illegal smuggling of coal through Assam is costing the state goverment crores of revenue and disrupting the life of locals. These heavily loaded vehicles destroy roads which the commuters rely on.
The committee demanded a CBI probe on the matter, it also threatened the Cachar
District Administration and said if action is not taken immediately mass movement lies ahead.