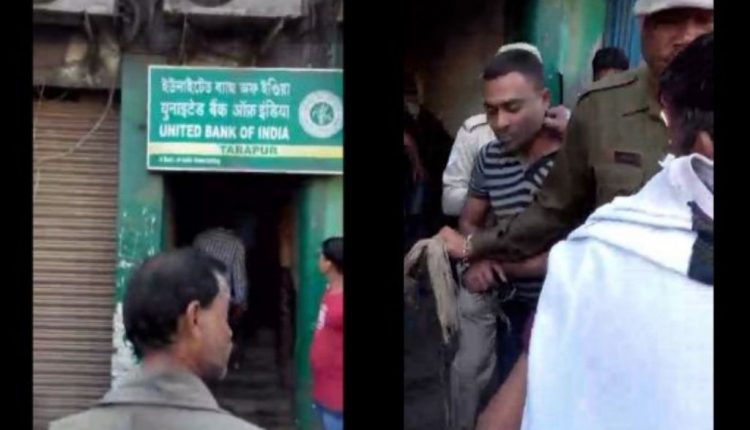 Man enters UBI Tarapur with sword; Early morning dacoity
Today morning at around 9:45 AM sirens wailed in Tarapur as a man armed with a sword entered a branch of UBI to loot cash out of the vault. As per available information, a man identified as Dayamoy Das entered the bank like any other customer in the morning. Malini Beel resident Das walked up to a banker and asked him to update his passbook. All of a sudden he removed his sharp sword and started demanding for cash. The bank officials immediately rang the alarm which informed nearby police stations and the control room.
Meanwhile, the public outside the bank realised that there is something wrong happening and pulled the shutter down leaving the dacoit, bank officials and customers inside. Das ran ruckus inside the bank, messed up tables, destroyed computers. On the other hand, responding to the bank's alarm, Assam Police's rider squad reached the spot first and troops followed later. They went in and arrested Das and confiscated his sword.
The Silchar Sadar Thana informed that no reports injury of either bank officials or customers inside the bank have been registered. However, Das tried to attack police officials who approached to arrest him.