Mass march in Silchar; around 2000 residents hit the road to be a part of 'Gana Michil'
The CRPCC and Joutho Andolon Porichalon Committee organised mass march 'Gana Michil' has flagged off in Silchar. The procession started marching from India Club Silchar and from there took a turn towards Circuit house road and is now approaching Chittaranjan Das' statue in national highway road through NS Avenue (Rangirkhari).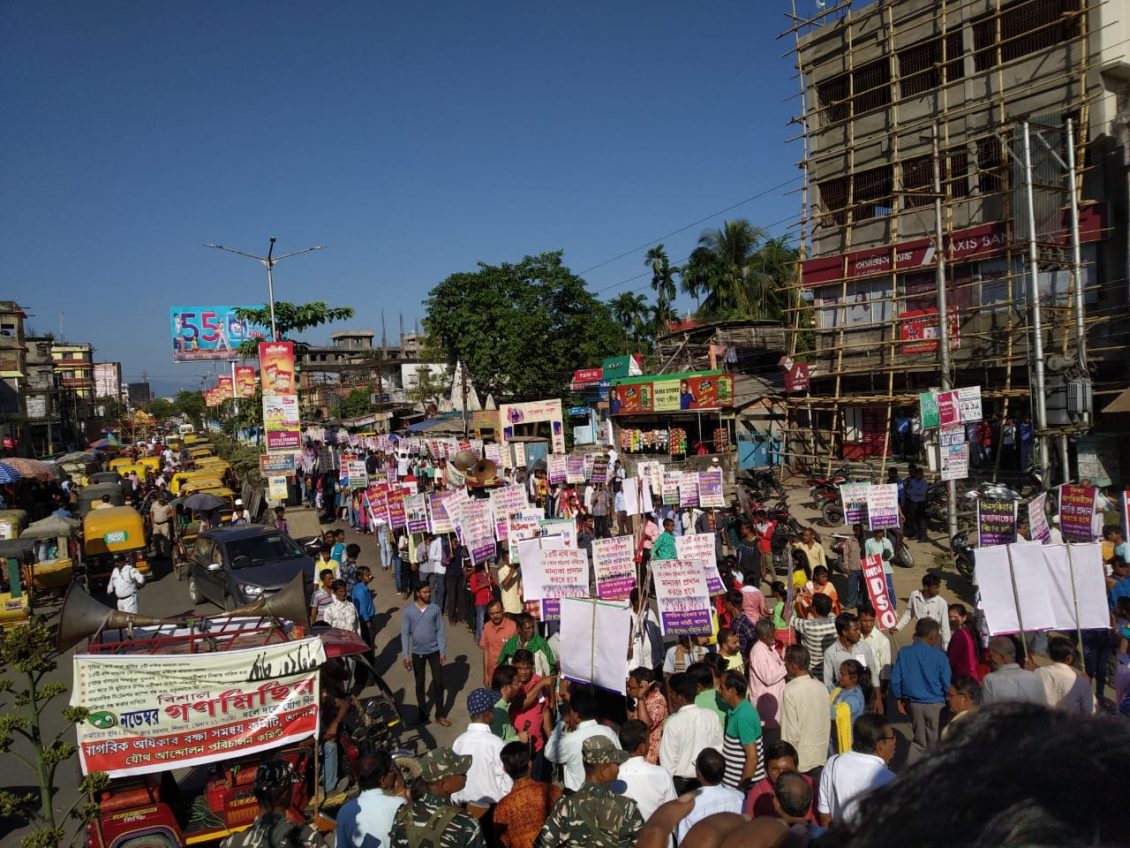 As per our estimate about 2000 individuals have participated in the procession, "Some of them have walked throughout while few walked for a while," observes our correspondent covering the procession. The spokesperson with the microphone was continuously urging people to join the march. His announcement was, "In the name of NRC they are conspiring against millions of Indian citizens and portraying them as foreigners. This rally is a protest against such attempts and we request people to join in large numbers."

Former vice-chancellor of Assam University Silchar and president of CRPCC Tapadhir Bhattacharjee, Lawyer Niladri Roy along with social activists Rafic Ahmed, Sadhan Purkayastha, Sanjib Rai, Tuhina Sharma, Pradip Deb, and many other eminent individuals were seen walking with the rally. The district congress committee representatives are also there along with SUCI, ACKHSA and many other associations.