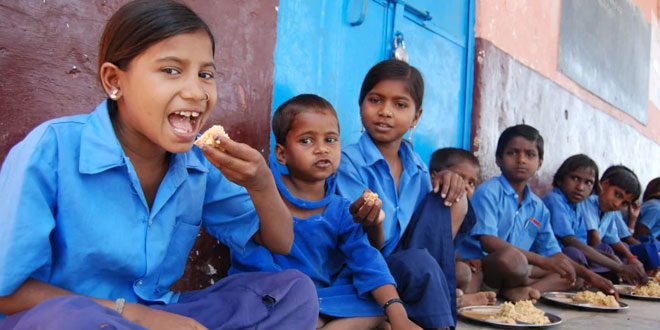 Mid-day meal: CM Sarbananda Sonwal orders probe; Old system to resume till the inquiry is concluded
The government of Assam issued a media statement stating that the chief minister of Assam, Sarbananda Sonowal has ordered a probe on the quality of the food distributed by the NGOs. As per the statement, Sonowal has asked principal secretary, food, civil supplies, and consumer affairs department, Biswaranjan Samal to look into the matter.
If sources are to be believed then Sonowal has apparently asked Samal to conduct a detailed inquiry on the quality-related allegations. The chief minister has also asked Samal to furnish a detailed report within the next 30 days after which he is expected to decide the course of action.
As per a Times of India report, until the probe is conducted, the mid-day meal distribution in schools will be done following the erstwhile procedure. Before November 1, 2019, all across the mid-day meal was cooked and distributed inside the government school premises. This involved 1.9 lakh mid-day meal workers. After the responsibility across the state was handed over to the NGOs the mid-day meal workers launched a vehement protest as the NGO did not recruit most of them. As it turns out, the mid-day meal workers will be back doing their job, at least, until the probe is concluded.