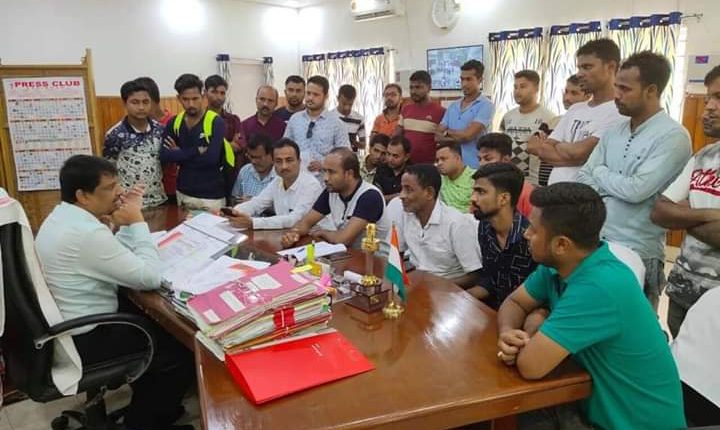 MLA Kamalakhya Dey Purkayastha demands crackdown on illegal drug sale in Karimganj.
Karimganj North MLA Kamalakhya Dey Purkayastha, on Wednesday, submitted a memorandum to Karimganj deputy commissioner demanding stringent action to check illegal drug sale in Karimganj and nearby areas.
Complaints of illegal drug sale in Karimganj have poured in from various circles from time to time over the years.
Purkayastha, accompanied by a group of citizens of Karimganj town, met Karimganj deputy commissioner on Wednesday morning and submitted a memorandum to him. He demanded the district administration's intervention into the rampant illegal drug sale in Karimganj and nearby areas.
The memorandum said illegal drug sale has been going on in and around Karimganj and this is adversely affecting the younger generations. A large number of people, especially youths, students are getting addicted to alcohol, dendrite and other drugs, the memorandum said.
The scenario is worsening with every passing day and this is resulting in psychological effects on the new generation, who should be the architect of nation building, the memorandum said.
Purkayastha said a long-term plan of action is needed to curb the clandestine trade and the authorities should maintain a tight vigil across the district to nab those involved in illegal drug sale. The MLA also assured his complete co-operation in the mission to prevent the unlawful business.