NRC draft fails to break marriage; Shabana's parents accept Dilwar as their son-in-law
We have all grown up watching 'Kundali' (Horoscope) breaking marriages in movies and at times in real life. Well, in Assam, NRC is emerging as the new Kundali breaking or mending marriages. Such happened in Barak Valley's Berenga Part V – Nayagram area.
Father of Shabana Barbhuiya, Qutub Uddin got her wedding fixed with neighbour Dilwar Hussain. After all the formalities got completed, Qutub Uddin asked Dilwar Hussain's family if his name appeared in the last published draft of NRC. He found out that Dilwar Hussain is yet to prove his Indian citizenship and his name has not yet appeared on NRC. Immediately Qutub Uddin announced that this marriage is impossible and he is breaking all the relationships.
Dilwar Hussain then eloped with Shabana and Qutub Uddin filed a police complaint accusing Dilwar of kidnapping his daughter. Yesterday Police presented both Shabana and Dilwar in front of judicial magistrate Janvi Devi. Shabana informed the magistrate that she was not kidnapped instead she had eloped by her choice. The magistrate asked Shabana if she would like to be with Dilwar or return to her parents, she chose the former.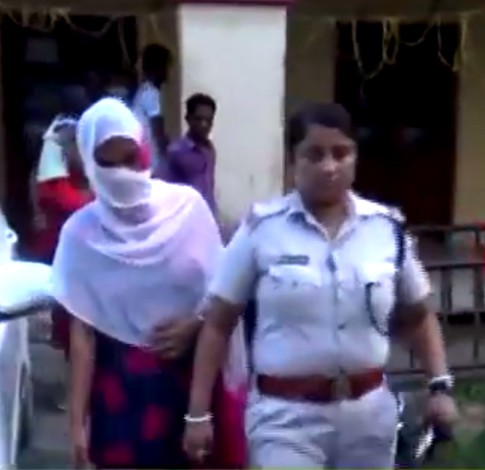 Shabana informed the court that she wants to marry Dilwar and be with him. The magistrate then asked Police to let her go with Dilwar as she being an adult, is entitled to make her own decisions. Eventually, after Police and Court's intervention, Qutub Uddin also agreed to accept Dilwar as his son-in-law.
Now, will he change his mind again after the final draft gets published remains to be seen. For now, NRC fails to break this marriage.