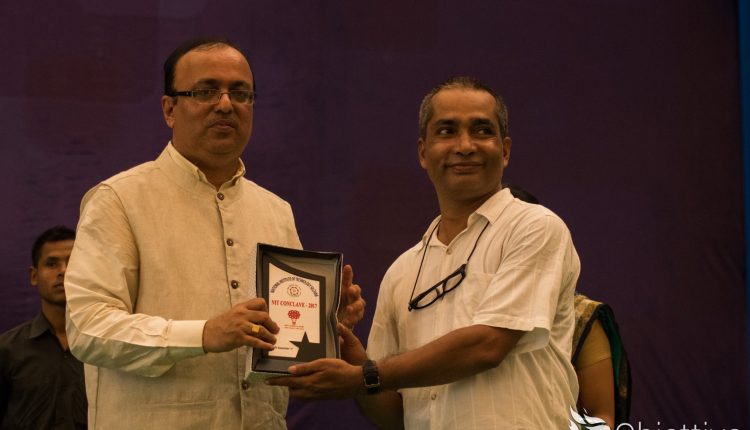 Obituary: Why There Can Never be a Second Biswajit Ghosh. The End of an Era!

I have known him since my initial days of HS. As soon as I completed my HSLC, I took admission in his tuition classes for Mathematics and I have seen him do wonder with the numbers on the blackboard. A man, who was one of those few from Barak Valley, who had a PHD in Mathematics during his times. A Gold Medalist, with numerous other legacies and achievements placed against his name.
However, I am writing this today to not count the achievements of this person in the professional arena but to articulate about the kind of human he was. Biswajit Sir or BG Sir, as we used to know him, was too much of a humble person. He had no ego, no temper issues and handled the students with utmost dedication and care.
He was professor of Mathematics in Gurucharan College and left that job and put his entire strength and capability in shaping the Ramanuj Gupta Junior College, the way we know it today, as one of the shining institutes for Higher Secondary courses in this valley. BG sir even used to give free tuitions to financially weak students. A jolly, friendly soul who liked to go out for vacations and travelling. A sorted person with a sorted lifestyle and a man of high characters, whom everyone used to praise in admiration.
Most of the young and middle age professors and teachers of Mathematics we know today, in our valley, were at some point of time, his students. BG sir did not only posses an extraordinary mind but also a kind heart. A person of so humble nature and so much knowledge to share, is very much hard to be found today. We will miss you sir, whenever we shall pass through Moulobi Road, through the road that passes right infront of the Ramanuj College. You will be in our memories and our heart.
The author of this article Subhasish Choudhury is a student.