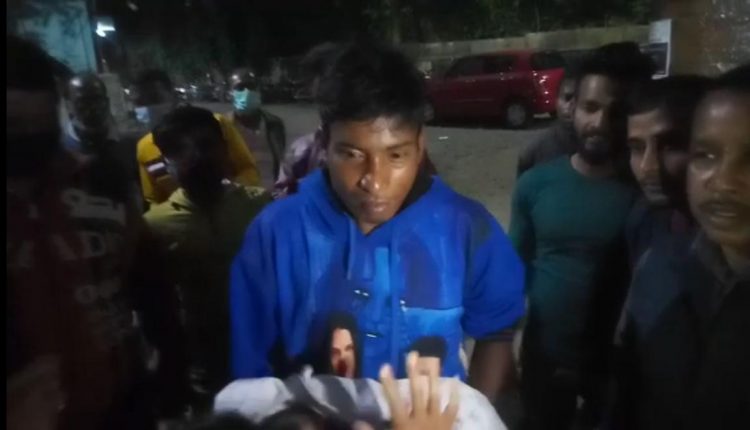 Parents from Dharmanagar abandons newborn in Silchar, pays sweeper to throw her
Cruelty has reached newer heights as parents abandoned a newborn in Silchar. The incident came to light when locals saw a man suspiciously walking with a newborn baby. Locals stopped the man and started asking him about the whereabouts of the baby.
The baby-girl belongs to Sampi Deb and Digbijoy Das of Dharmanagar Deanpara. Sampi Deb was admitted to the Narishikha Hospital on December 31, 2021. On January 2, she delivered a baby girl and after follow-up treatment, she was discharged from the Hospital on January 7.
When the locals stopped the man with the baby and brought him to Narishiksha Hospital along with the baby, the management confirmed that the baby was delivered at the hospital. In fact, the management also confirmed that the man found with the baby is an employee of the hospital itself.
"He works as a sweeper at the Outdoor department of the hospital. What we have gathered so far is that the parents paid cash to the sweeper and handed the baby over to him. He is a poor man and so, he got lured into it. What was he going to do with the baby is a matter subject to investigation," said the spokesperson of the hospital.
As per available information, the sweeper was paid to throw the baby at one of the bins or at a place with low footfall.
The spokesperson added, "The matter has been reported to the Police. We have tried to get in touch with the parents, they answered the call once and after that, they stopped receiving our calls. Since the mother delivered a baby girl and she is physically handicapped, the parents abandoned her. We have admitted the baby to neo-natal intensive care unit."