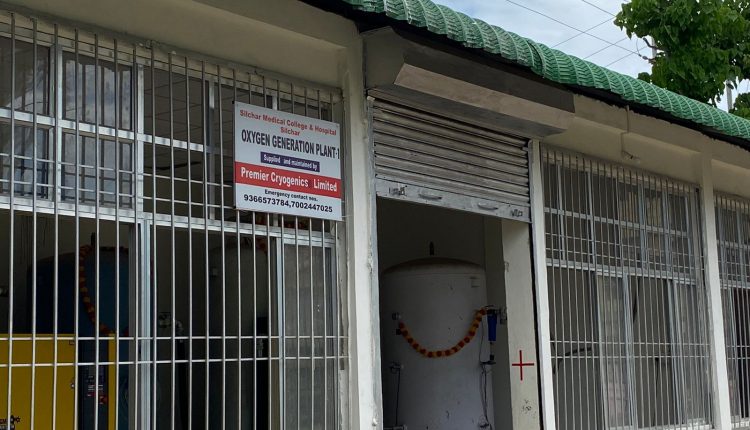 PM Narendra Modi to inaugurate Oxygen plant in Silchar Medical College; Will attend event virtually
Silchar Medical College has ramped up oxygen beds and Intensive Care Units. Before the pandemic, the hospital had around 18 ICU beds. Now, 280 ICU beds are ready for general patients. The hospital has ramped up the number of ICU beds to stay prepared for the potential third wave of coronavirus infections. The number of beds inside existing Paediatric's Intensive Care Units (PICU) has been increased and at the same time, new PICUs have also been set up.
After the district administration's intervention, beds in the wards have been connected to oxygen plants through the pipeline. Now patients who are just in need of oxygen, need not be transferred to ICU. Oxygen can be supplied to them in their respective wards.
These upgrades have enhanced the demand for oxygen manifold. To meet the demand, the governments, both state and central investing in oxygen plants. Principal of Silchar Medical College and Hospital, Dr. Babul Bezbaruah had informed that equipment have been shipped from abroad to prepare the Oxygen Generation plant. Chief Minister of Assam, Dr. Himanta Biswa Sarma also inspected the work in progress on numerous occasions.
What comes as great news for the people of Barak Valley, both the plants are ready. Dr. Bhaskar Gupta, vice-principal of SMCH informed that the plants are ready and will be inaugurated tomorrow. "Each plant will have the capacity to generate 1000 litres of Oxygen per minute," informed Dr. Gupta.
Cachar District Administration has issued a press intimation stating the plant will be inaugurated by Prime Minister Narendra Modi. Funds from the 'PM Cares' have been sanctioned for the plants. 'PM Cares' also sanctioned ventilators for SMCH.
The district administration informed that at 11:00 am, Prime Minister Narendra Modi will attend a virtual event and inaugurate both the plants. Silchar MP Dr. Rajdeep Roy, MLA Dipayan Chakraborty, DC Cachar Keerthi Jalli will attend the event among many other dignitaries and doctors.