President of India appoints Prof. Rajive Mohan Pant as VC of Assam University for five years
Ministry of Education's Department of Higher Education issued a notice addressing the Registrar of Assam University Silchar. The notice signed by PK Singh, Under Secretary to the Government of India, states that the President of India in his capacity as the Visitor of the Assam University Silchar has been pleased to appoint professor Rajive Mohan Pant, North Eastern Regional Institute of Science and Technology, (NERIST), Nirjuli, Arunachal Pradesh as the Vice-Chancellor of the Assam University for a period of five years. This will mark the end of the incumbent vice-chancellor, Prof. DC Nath's tenure.
Professor Rajive Mohan Pant is an MA in Economics from Kumaun University – a state university headquartered in Nainital, Uttarakhand, India. He did his PhD in Industrial Relations from  Babasaheb Bhimrao Ambedkar Bihar University, popularly known as Dr. B. R. Ambedkar Bihar University – a public university located in the north prime of Bihar state in the city of Muzaffarpur in India. Professor Pant also studied at the Indian Institute of Management, Ahmedabad.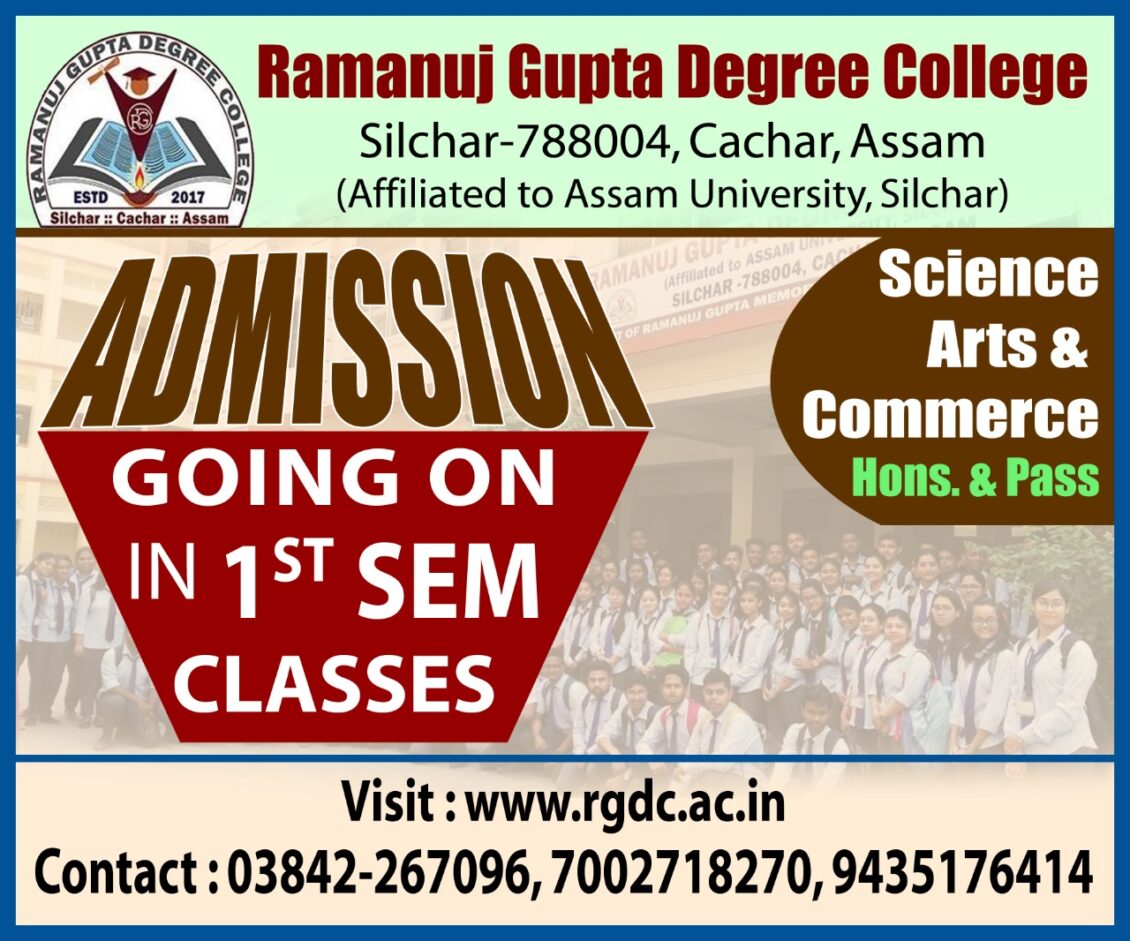 As a professor at NERIST, he was responsible for teaching Organizational Development and Change Management, Rural Development, Marketing of Rural products and services, Policy on Indian Himalayan Region.
Professor Pant has been associated with professional teaching since 1986 and has taught courses on HRM, Marketing Management and Economics, etc. Besides teaching, he is actively associated with Research activities and has completed many sponsored pieces of research funded by agencies like McArthur Foundation, USA, Ministry of HRD (India), Indian Council for Social Science Research (ICSSR), and All India Council for Technical Education (AICTE). He has visited many Universities to deliver invited lectures in the country and abroad. He also offers consultancy on 'Behavioral aspects' to various organizations.