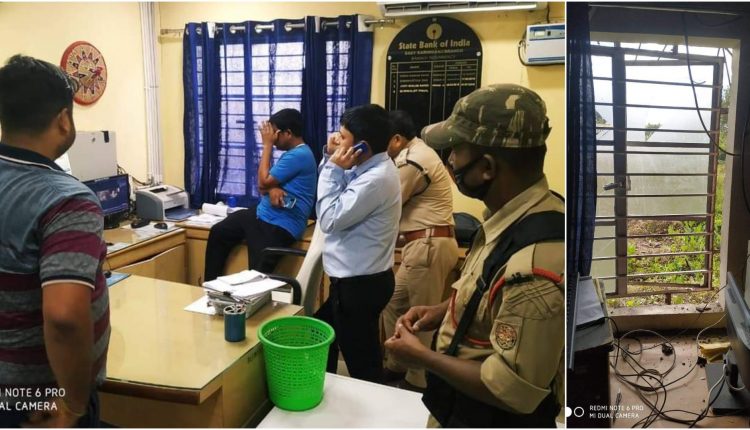 Scared by the siren, thieves ran away before looting SBI branch in Karimganj
Yesterday was Bharat Bandh and most of the establishments remained shut. Today, when the employees of State Bank of India, East Karimganj Branch reached their workplace, they were left shocked. A couple of windows were found broken.
Immediately, the branch manager Biswajit Paul was informed and he reported it to the local Police station. CC TV footage revealed that it was indeed an attempt to loot the bank.
"Late day before yesterday night (yesterday morning) a group of burglars tried to break inside the bank," informed the branch manager.
He added, "However after the sirens blew, the miscreants ran away from the spot without looting anything. A case has been registered in the local police station and the officers are investigating the matter."
Paul informed that the siren was blown automatically. "There are sensors installed in the bank and the forceful action from the miscreants automatically triggered the siren," he added.
It has been confirmed by the bank manager that nothing has been stolen from the branch. The branch of the bank located in House Of Late Subhash Dutta, Opposite Indian Oil Petrol Pump, Silchar Road is carrying with its business as always and attending customers.