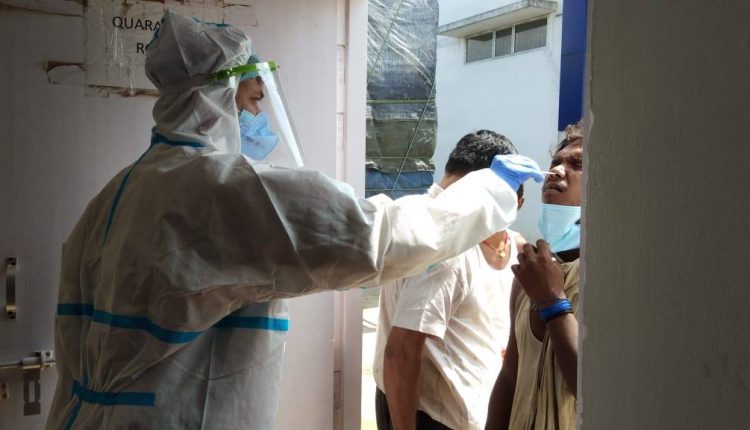 Sept 30 COVID Update: 25-year-old among three dead; 152 positive in Cachar, 36 in Karimganj, Hailakandi 27
The number of tests done in Barak Valley on September 30 has broken all previous records. In Cachar district, 7054 samples were tested using the Rapid Antigen Test Kit and 128 tested positive for COVID19. Another 24 samples tested positive on RT-PCR taking the day's total to 152.
27 fresh COVID-19 positive cases have been reported in Hailakandi taking district's tally to 3,091.
Health authorities in Hailakandi have disclosed that of the 27 positive cases, 26 have been detected under the Rapid Antigen Test (RAT). Altogether 4,135 swab samples were taken on Wednesday – the highest recorded so far in the district.
In Karimganj district, 5226 samples were tested on Wednesday, and of them, 36 tested positive. 29 patients in Karimganj got discharged from Hospital on Wednesday.
Dr. Bhaskar Gupta informed that in Silchar Medical College and Hospital, 13 patients took admission to the COVID wards while 10 got discharged. Currently, there are 104 active patients and 16 are in ICU. 19 patients are considered to be in critical condition while 12 are on oxygen support.
In the last 24 hours, two individuals died in the COVID wards of SMCH and both happened to be residents of Cachar district.
The positivity rate in Barak Valley is less than 2 per cent which is an encouraging sign. However, the disease remains vicious. The district health department informed that a 25 year-old-boy has succumbed in Valley Hospital in the last 24 hours. The boy was not suffering from any other diseases like diabetes or high blood pressure.
The administration said that his death is an indication that the general public must not take COVID19 lightly because of the low positivity rate.