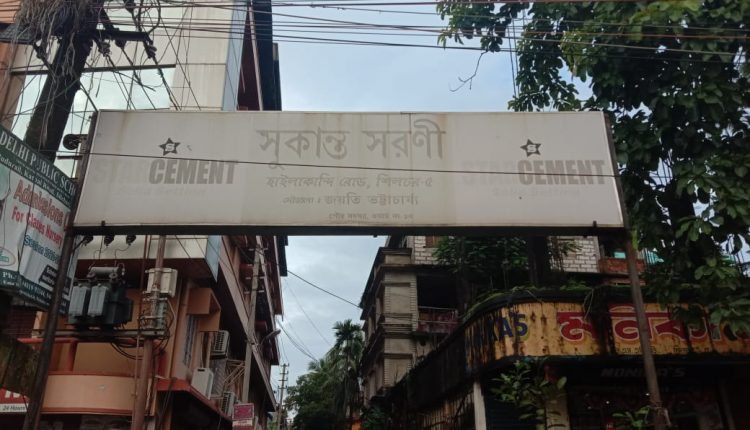 Silchar's Sukanto Sarani sets a precedent; Issues NOC for all residents to treat at home in case they test +Ve for COVID19
Along with the virus, people of Cachar are also battling the stigma attached to COVID19. There is a subtle reflection of a new form of untouchability culture in the society that the intellectuals worry will result in discrimination. COVID19 is an infection that is not airborne in nature and therefore if there is a COVID positive patient in the locality, the neighbours need not worry. After a few instances of patients treating at home now a colony in Silchar has decided to send across a strong message for the rest of the town to follow.
Residential colony Sukanto Sarani located in Hailakandi Road Silchar has decided to allow all its inhabitants to treat at home if in case they test positive for COVID19 and are asymptomatic. According to the guidelines issued by the Ministry of Home and Family Welfare, Government of Assam, the patient applying for home treatment will have to furnish a NOC from the local committee. Sukanto Sarani Development Committee, the society that governs the 100-family-colony has issued an NOC for all the residents.

"We had a meeting on July 26 in the middle of the road in presence of president Digbijoy Dutta, secretary Nirmal Dutta where it was decided that we will allow all the residents to treat at home. Not only that, but we also had a consensus that we will help the COVID positive patients, by supplying essential commodities," informed the treasurer of the development committee, Supriyo Paul.
The issued guidelines also mandate that the person opting for home treatment has a private vehicle that can be used during an emergency. Paul informed the committee has decided to assist families with vehicles in case they do not possess one. "We have decided to do this for everyone, owners as well as tenants," said Paul.
The committee has already informed the district administration about their decision and has furnished the NOC that would remain effective for every resident of Sukanto Sarani. The administration, according to Paul, has acknowledged the receipt of the NOC and asked the committee to sign a form. "The president has signed the form and we have submitted the same to the administration. Currently, we have a resident who got infected by the coronavirus and is now being treated in home isolation," Paul added.
At a time when this virus can infect anybody and everybody, this gesture from Sukanto Sarani is set to send a strong message to society.