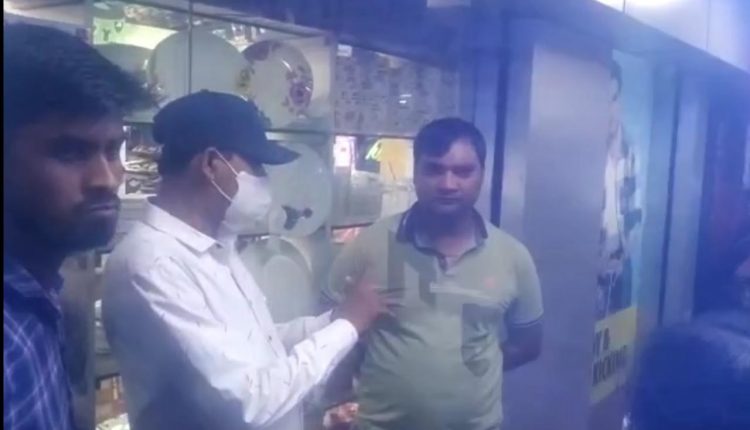 Staff accuses Metro Bazar manager of Sexual Harrasment; Moral policing unfolds as manager gets interrogated, assaulted
Female staff of Metro Bazar in Silchar's Devdoot accused that she was mentally and sexually harassed by the manager of the store. According to her complaint, she was summoned at the godown by the manager where he forced himself on her. She alleged that he had done the same many times before.
The complainant is a resident of the Maibong and she said she has traveled all the way for a job. "It is my request to all, please expose the manager as he has come from outside and is exploiting girls. It has happened with me today and can happen with others tomorrow," she said while talking to the press.
The alleged manager Sumit Singh has been detained by the Police. The complainant said that she has text messages from the manager which harrased her mentally and outraged her modesty.
While the complainant went and lodged an FIR, but before Police officials, a vigillantes group reached the spot and started interrogating the manager of the store. They asked if he is married and when he said "yes" they started assaulting him. The act of moral policing at the heart of the town exposes loopholes in the society again. Without any Police training, a mob decides to play cops, jury and judges…
Recently, the Cachar Police used video footage as piece of evidence to act against perpetrators of the crime. What remains to be seen is if the Police acts against the mob that assaulted the manager after interrogation.