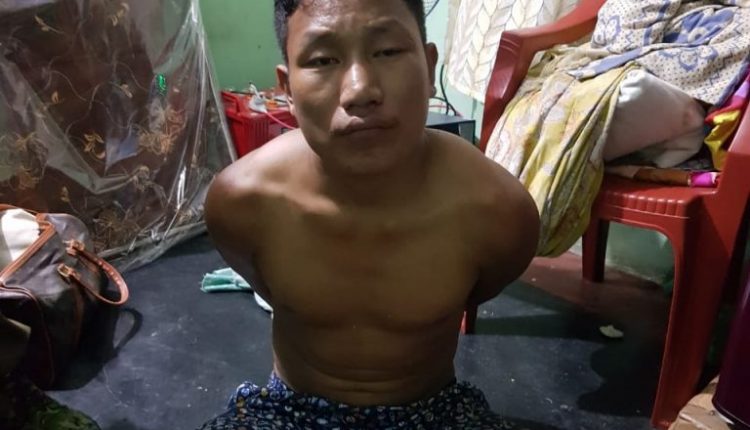 Terrorist arrested for trying to extort Rs 10 lakh from Paticherra tea estate manager
In a major breakthrough, Cachar Police managed to arrest the main culprit, who was trying to extort money from the manager of Paticherra tea estate. Around 3 a.m. in the morning, a special team of cachar police led by additional superintendent of cachar police Rakesh Reddy conducted a search operation in Airongmara area. Following which they managed to arrest Njulakbe B Riame from his rented apartment in Aironmara. Riame, son of Paurangteutuing B Riame is a resident of Hangrum Village in Haflong, Dima Hasao. Police nabbed him by tracking his mobile phone. Riame was negotiating with the manager during which the officials tracked his location.
Since last few days, the manager of Paticherra Tea Estate has been getting calls and WhatsApp messages. An unknown person kept asking him to pay rupees 10 lakh immediately if he wants to live in peace.
The management of Paticherra tea estate lodged a complaint in Udharbond Police Station. Senior officials of the police department has been in constant touch with the KPC management head office in Kolkata.
Police has now kept Riame in remand in order to interrogate him further. There is a possibility that there are more miscreants involved in this extortion case. There is also a strong possibility of few locals being involved.
In this article we have intentionally refrained from revealing the name of the manager as it can pose threat to his security and also derail the investigation. Request our readers to kindly respect his anonymity.