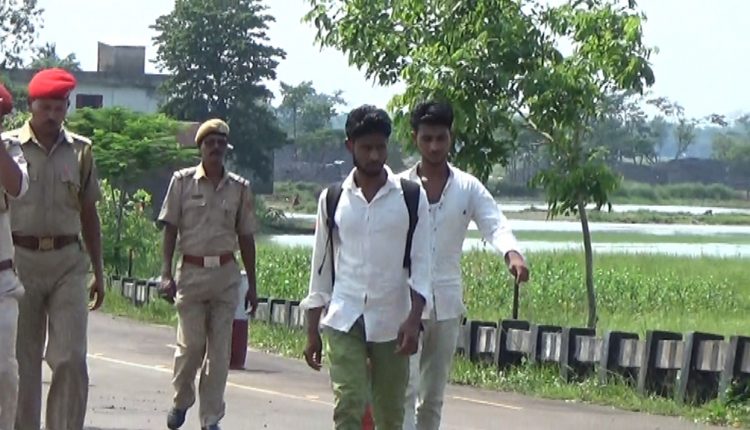 India deports Bablu Roy; Gharwapsi for Iqbal Hussain, Salim Uddin 
Of late, Indian deporting Bangladeshis and Rohingyas has been making headlines. Yesterday, it was a reverse. Bangladeshi administration deported two Indians back to the country through Sutarkandi Indo – Bangla international border located in Karimganj. 
Two Indian citizens identified as Iqbal Hussain Dilwar and Salim Uddin are residents of Hojai district. As per information available, both of them crossed the border illegally last year and entered Bangladesh without a passport. Bangladesh Police caught them red-handed and sent them to custody. After spending over a year in the cell, yesterday, both of them were deported to India.
On the other hand, Indian administration too deported a Bangladeshi resident through the same route. Identified as Bablu Roy, the Bangladeshi resident had entered India illegally four years back. He was caught by Karimganj Police in Patharkandi and was immediately sent to the detention camp. After completing his term he was sent back to Bangladesh by the Indian authorities yesterday.
As per reports, this exercise was done after a high level diplomatic discussion between the two neighbouring countries.