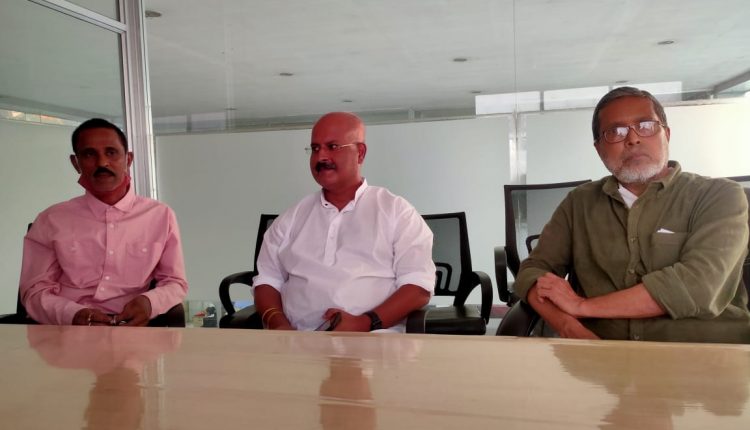 Traders and Motor Owners Association refuse to obey Barak Bandh called by Unemployed Youth Association
Last week, a strike was observed in all three Barak Valley districts against the land dispute at Assam-Mizoram border. This time the South Assam Unemployed Youth Association (SAUEA) has called for a 12 hour strike across the valley against the rising unemployment problem. They want locals to be given 80 per cent reservation in third grade and fourth grade government jobs in three districts of the valley. However, traders and motor owners in the valley have decided to disobey the strike. They have made it clear that no strike will be accepted on Wednesday. They will open their shops normally and private vehicles will ply on the roads like other days.
According to the members of South Assam Unemployed Youth Association "BJP promised in the 2016 election manifesto that if they come to power 80 per cent of the locals will be given reservations in third and fourth grade government jobs in the three districts of Barak Valley. However, even after five years the situation did not change and things even took a turn for worse. Local youths of the valley have been deprived of government jobs and outsiders came here taking away their jobs. We wrote to the Chief Minister repeatedly on the issue but all our efforts went in vain. There's no other way but to call a strike as the government has turned a deaf ear to us."
However, the business community of the Valley is not supporting the closure of shops in any way. They made it clear at a press conference in Silchar on Tuesday that they were not supporting the strike. The press conference was attended by members of the State BJP's Trade Cell, Assam Chamber of Commerce, Central Co-ordination Committee of Associations and Cachar Auto Owners Co-ordination Committee.
Speaking to reporters Vice-president of the State BJP's Trade Cell Vivek Poddar said, "Coronavirus has shut down businesses for most parts of the year affecting almost everyone involved in trading. In such a situation, businesses cannot be shut down for a single day. Few days back a strike was called against the border conflict between Assam and Mizoram, now another organization has a called a strike citing unemployment problem. We morally support the problem they are talking about but they have to agitate against it and not call a strike. We urge every businessman to not obey the strike, keep their shops open in the morning. "
Asit Dutta, speaking on behalf of the Central Co-ordination Committee of Associations said: "The reason why the strike has been called is very important. However, we have to make our demands heard before the government through agitations and not strikes. If they want we can advise and stand by them but we cannot support the strike."
Bikash Bhattacharjee speaking on behalf of Cachar Auto Owners Co-ordination Committee said, "In this Valley about 20,000 youths drive auto and run their families. There is no point in hindering their livelihood citing unemployment. Our drivers will ply on the roads tomorrow like any other day. We will strongly oppose anyone who tries to impede them "
Meanwhile, security has been beefed up by the District Administration after the strike call. A statement from the administration said that security has been increased in the district in wake of Barak bandh called by the South Assam Unemployed Youth Association. The administration has appointed executive magistrates to oversee the matter. In an order issued in this regard on Tuesday, the administration has appointed Circle Officer of Sadar Silchar and Executive Magistrate of Cachar District to look after DC office and court premises. Circle Officer Sudip Nath will look after Sonai Revenue Circle and Executive Magistrate will look after areas under Sonai, Kachudaram and Dhalai Thana. Circle Officer (A), Silchar Revenue Circle Cachar and Executive Magistrate, Ruthi Aiyajo will look after the area under Silchar Thana. Circle Officer Jayanta Chakraborty and Executive Magistrate will look after areas coming under Udharband and Borkhala Thana. Circle Officer Pranjit Kumar Dev and Executive Magistrate will look after Kathigorah Thana area.
The magistrates will take necessary steps for maintaining law and order situation and will report about the situation to the District Magistrate and Additional District Magistrate in-charge of Magistrate Branch from time to time.