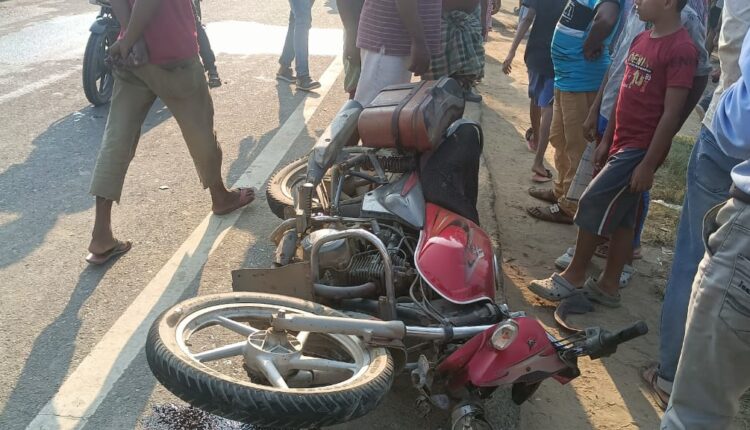 Tragic road accident claims life of retired teacher at Salchapra while returning from SMCH after visiting injured brother

In a heart-wrenching incident that unfolded on the Silchar-Badarpur National Highway at Salchapra, a retired teacher, identified as Maulana Noor Islam, lost his life in a tragic road accident. The accident occurred as he was returning from Silchar Medical College and Hospital after attending to his younger brother, who had ironically sustained injuries in a previous road accident.
The collision that claimed Noor Islam's life involved his motorcycle, with his wife as the pillion rider, and a speeding Wagon R coming from the opposite direction. The force of the impact was so severe that the Wagon R careened into a ditch after colliding with the motorcycle. Fortunately, Noor Islam's wife managed to keep herself out of harm's way.
The shocking accident sent shockwaves through the local community, prompting a swift response from the Salchapra Police. Their arrival at the scene helped pacify the situation, and Noor Islam's lifeless body was subsequently transported to Silchar Medical College and Hospital again for post-mortem examination, as per the police procedure. Meanwhile, both vehicles involved in the collision were impounded and taken to the local Police Station for further investigation.