Tuk Tuk driver eveteases two girls in Silchar, forest guards at DFO Bungalow step in rescue
An eve-teasing incident in broad daylight at the heart of Silchar town went on to become a heated brawl between forest guards and eve-teasing tuk-tuk drivers. This incident happened right in front of the bungalow of DFO just opposite Cachar College on Trunk Road this afternoon. Two young girls, who were passing by the area were being allegedly catcalled and harassed by an e-rickshaw driver and his friend. When the girls sought the help of a forest guard, guarding the bungalow, the locals too gathered there for help. Later this turned into a heated fight and other tuk-tuk drivers too joined in and threatened the forest guards with unparliamentary words and dire consequences.
According to the locals there, the tuk-tuk driver asked them their names, where they were headed and that he wanted to befriend them. When these  remarks made the two uncomfortable and vulnerable, they started to cry and approached a forest guard wearing khaki for help. The forest guard was guarding the residence of DFO, right opposite Cachar College. He came out of the guard post to see what was wrong. He approached the tuk-tuk driver and asked why he was doing so.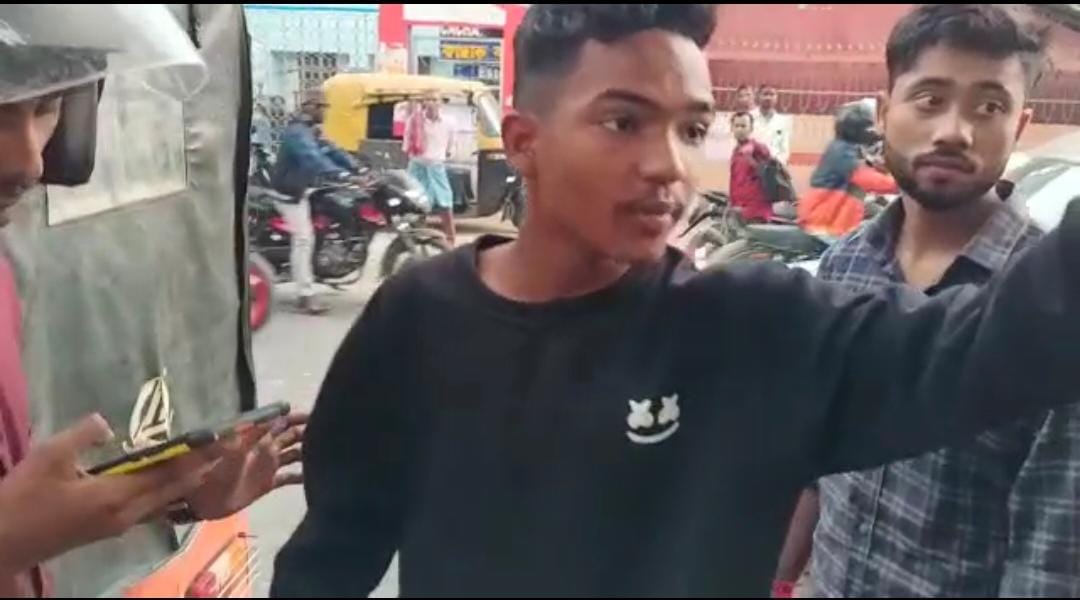 About this incident, the forest guard said, "The two girls were just walking on the road when he (the tuk-tuk driver) came from behind and started to disturb them. One of them came near the gate crying and asked for help. I immediately went out to know what was wrong and then asked him why he was doing this. Later the locals too gathered there and stopped the tuk-tuk driver and his friends".
During this incident when reporters were filming the scene on their phones, the eve teaser and other tuk-tuk drivers joined him to make a scene. The alleged eve-teaser tried to snatch the phones from the reporters and threatened them using unparliamentary words. These scenes were caught on camera and he was seen threatening the forest guard saying, "You don't know who we are and how many organisations we are a part of. You can't film us and if this becomes viral you shall see what happens next. Go to the police or wherever you want to. Come let's go to the police station and see who can pay how much". The eve teaser in question was also seen shoving and pushing a reporter on the scene.