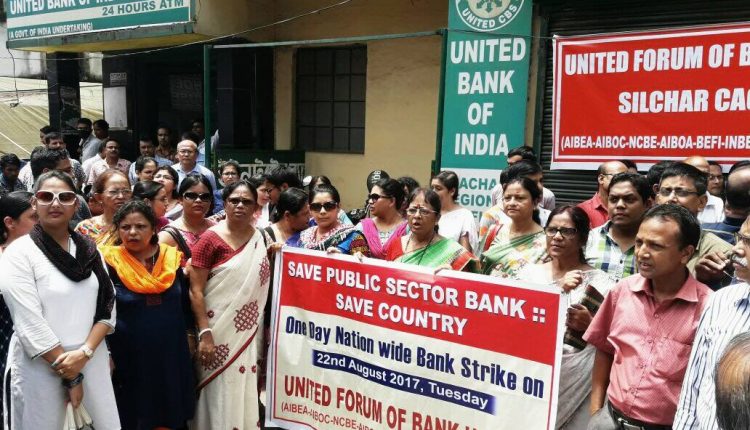 United Forum of Bank Unions calls for a strike
To read the story in bengali, click here
United Forum of Bank Unions (UFBU), the umbrella body of trade unions in the banking sector, has called a nationwide strike today to protest against the reforms proposed by the centre.
The development comes in place as the government is looking to reduce the number of public sector banks to 10-15, through a series of mergers and acquisitions.
H. Venkatachalam, General Secretary of All India Bank Employees Association in a statement on Monday said that nearly one million bank employees across all 21 sector banks will go on a strike.
The strike is likely to impact State Bank of India also, as two of its unions have decided to participate. The bank had dutifully informed the exchanges about the same on Saturday.
"Banks are cutting savings deposit rates, but at the same time, they are losing interest because of the pile of bad loans, mainly due to large loan defaults. Only customers are getting burdened because of this," Venkatachalam was quoted in the statement