Videos of dead birds filmed in Udharbond Puja pandal; Administration planning to take action
Alarming footages coming from the Kalibari Road Durga Puja Pandal in Udharbond. The Puja committee which mounted a replica of Akshardham and built a bridge, decorated the interiors by installing cages. Those cages are filled with more than 300 exotic birds.
The decision to use live birds as a prop has already spurred a controversy. A social media outrage was followed by mainline newspapers covering the issue. The reports and social chatter reached the Deputy Commissioner's office and Laya Madduri, DC, Cachar made a formal call and asked the Puja Committee to remove birds from the pandal.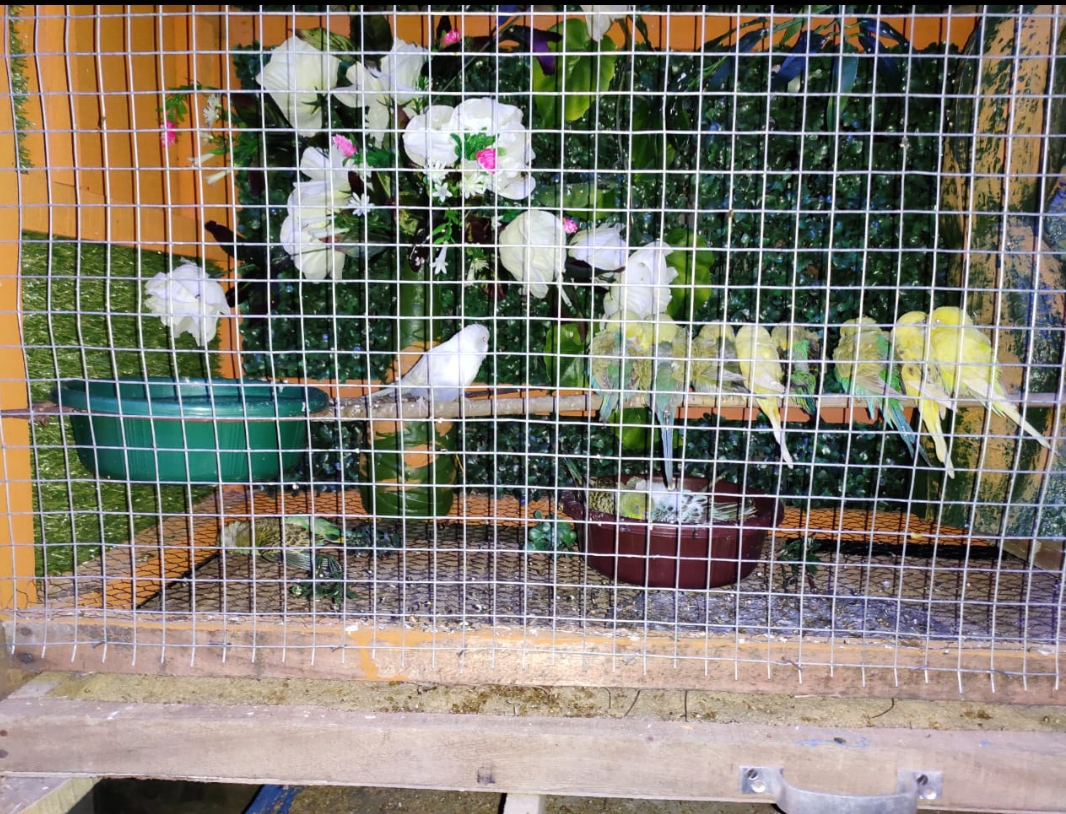 The secretary of the puja committee, Shankar Roy while speaking with Barak Bulletin confirmed that he had received a call from the DC. However, Roy said that it would be very difficult for them to actually remove the cages at this stage as that would need them to keep the pandal shut for public.
Today Barak Bulletin got hold of videos filmed inside the pandal. In the video, it is clearly visible that there are multiple dead birds lying in the cage. According to sources, senior officials in the deputy commissioner's office discussed the video in detail and are planning further actions.
Here are the videos filmed late Panchami night and early Shasthi morning. Due to security reasons, we are keeping the source anonymous.
Video 1
Video 2