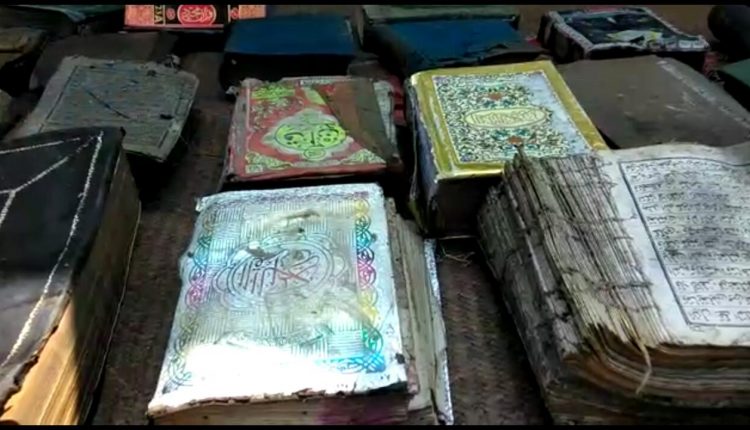 Also read in
[multilanguage_switcher]
Second time this week, sack filled with Quran found floating in Silchar's Barak river
An astonishing incident took place twice in the span of just a couple of days in Silchar. On Wednesday, locals near the bypass area in the North Krishnapur area spotted a sack floating in Barak River. The locals thought it is a sack of vegetables and dragged it to the shore. After they opened the sack, they were shocked to see that it's filled with the Holy Quran, the sacred religious book of the Muslim community.
As per available information, there were 26 books in the sack. The locals dried them and kept it in the custody of a local businessman.
Yesterday evening a similar incident took place again. In the Modhurband Barak paar area, locals saw a huge sack floating in the river. They dragged the sack out of the river and found a total of 37 published Quran sharif books in that sack.
Two local residents went to the bank of the river at around 6:00 AM in the morning and had spotted sack. They shared that they were shocked to see the sack filled with Quran sharif and a crowd gathered immediately after the news spread. All 37 books have been kept safely at a local resident's house, they informed.