Also read in
[multilanguage_switcher]
TMC is stronger than ever in Silchar but nowhere remotely close to BJP; "A long and tough fight awaits," Sushmita Dev
Three years back in August 2018, West Bengal chief minister Mamata Banerjee had sent a team of eight Trinamool Congress Lawmakers to Silchar to interact with the Bengali population that got rejected from the draft of National Registrar of Citizens. The delegation of MPs and MLAs was led by Firhad Hakim. Knowing about their arrival, the Cachar District Administration went on to clamp 144 across the district.
The delegation was detained by Assam Police at the Silchar airport, and after an overnight stay, they had to return to Kolkata without interacting with locals. Such was the situation of Trinamool Congress in Assam, especially in the Bengali dominated Barak Valley. The elected members could not put a step out of the Airport and had to sleep all night on the floor.
August 16, 2021, the same Silchar now has gigantic banners and gates with Mamata Banerjee's image, 500 cars lead a procession with TMC flags and the party finds itself making headlines all over.
What changed? Sushmita Dev, former Silchar MP and National President of Mahila Congress but above all, daughter of Sontosh Mohan Dev, granddaughter of Satindra Mohan Dev, resigned Congress to join the Trinamool Congress. Around 60 other chair-holders in Cachar District Congress too resigned to join her at TMC. But that is it! The political party, beyond this, hardly has any existence. "Apart from BJP that is in power, there is Congress and AIUDF. We saw Congress MLAs praising Himanta Biswa Sarma and we saw AIUDF MLAs do the same. It looked like Himanta Biswa Sarma is remotely controlling both Congress and AIUDF in Assam and so, I thought, we need to have a new party," said Sushmita Dev.
She resigned from Congress on August 15 to attain independence and went on to join the TMC on August 16. While explaining how difficult it was for her to end the relationship spread across generations, Sushmita Dev broke into tears after choking for a while. After a few moments of silence and sips of water, she said, "I took the decision for the people of Barak Valley, for my supporters and for my political career. It is going to be a hard and long fight that I have decided to fight for the rest of my life," she added.
"If Kaushik Rai can prove that I applied to be a member of the BJP, I will quit politics for life," Sushmita Dev
Yes, TMC is stronger today in Cachar or Barak Valley than it ever was. But still, it is nowhere close to the mighty BJP that has over the years, turned Silchar – Dev's constituency into a bastion. In 2019, she lost by a margin of whopping 81,596 votes in a one on one fight with the BJP. Since then, Congress has only become weaker and BJP garnered strength as much that a veteran journalist and author went on record to say that if a "Banana Tree" contests on BJP's ticket from Silchar, it will secure victory. How will Dev breach the fortress and when? There is certainly no clarity in her mind too, but she made it clear that she has switched the party to remain in electoral politics and not for any other empty goal post.
"We are not going to be a top-heavy political formation in Barak Valley. I am going to work with TMC from the booth level and I have made the same clear to all who have joined me," she said. While she is confident in saying, "will give all I have got", what needs to be remembered is that she never had to fight it so hard. The cadre was served to her on a plate and her critics accuse her of not holding it together. But the name still has acceptance and she showed it during the MLA elections concluded earlier this year. Constituencies like Katigorah where she gave it her all, secured victory for the party against stalwarts like Gautam Roy – a former minister in Assam.
"I did not join TMC after a negotiation with the party's leadership about my role. We haven't even discussed it yet. What I liked about the TMC is that it is a party with a clear vision and fewer layers. There is only one General Secretary in Abhishek Banerjee and when it comes to the last word, there is Mamata Banerjee. Unlike Congress where there are many General Secretaries and State Incharges who rise above the capacity of State Presidents to dictate terms during elections. Also, it is a state of the art office and they play the digital game well where Congress gets defeated," said Sushmita Dev.
She will soon visit Kolkata again to meet with the party's leadership and only then, there would be some clarity on her role in TMC. Meanwhile, her former colleagues, as a part of doing their job, have started to take jibes on her. Pulling his punches, working president of the Assam Pradesh Congress and MLA from North Karimganj, Kamalakhya Dey Purkayastha said, "Sushmita Dev says she is a fighter but in reality, she isn't. Fighters don't run away leaving the playing field." Reacting to the attack, Dev said that Purkayastha is a fine orator and delivers quality speech but he is yet to understand the politics. "Let him focus on the present and I will shape his future. I joined TMC keeping him in my thoughts," she said.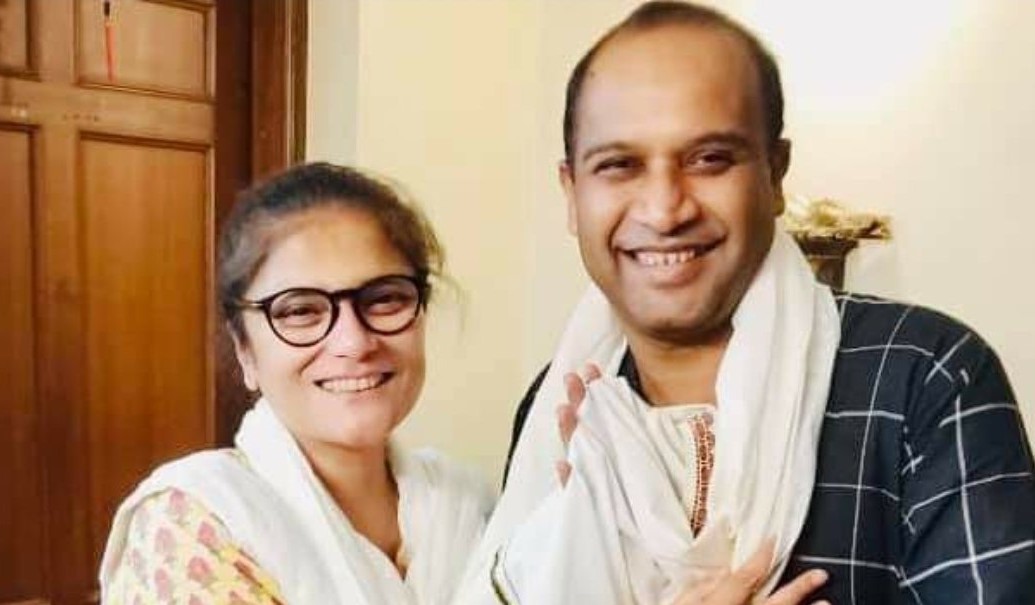 This is not the first time she hinted towards teaming up with Congress. In Delhi, she said, "Abhishek Banerjee and Rahul Gandhi will together create the magic." Congress, in all likelihood, will stitch an alliance with the TMC in 2024 general elections and there is a possibility that she would contest from Silchar for the alliance which Kamalakhya and team will support. "Nothing is impossible in politics," is Dev's subtle dodge at the speculative question.
MLA of Lakhipur constituency and former president of Cachar BJP, Kaushik Rai gave a statement that Sushmita Dev knocked on the doors of BJP and after she found no response, she moved to the TMC. "If Kaushik Rai can prove that I applied to be a member of the BJP, I will quit politics for life" she responded. Adding, "Leaders in BJP with taller stature than Himanta Biswa Sarma approached me to join the BJP and respectfully said them no with all humility. This is not to disrespect anyone, but to reiterate that I won't be able to compromise with my ideology. If I had to join the BJP, I wouldn't have to knock the doors, I had people willing to welcome me wholeheartedly."
To build the party from the booth level, Sushmita Dev alone won't be enough, she would need the width and breadth, an army and the support of the general. "Mamata Banerjee will visit Silchar, she assured me," said Dev. Assam is still some time away, the immediate task would be Tripura that goes for the poll at the beginning of 2023 (if not 2022). While there are speculations that she would be the head of TMC's campaign in Tripura, she tones it down to, "I will play some role and the role will be decided by Abhishek Banerjee and Mamata Banerjee. I won't go to her and ask for a role."
She confessed that "Madam" (Sonia Gandhi) wanted her to be the in-charge of Congress' Tripura campaign in October 2020. "That was before the Assam assembly elections and since then there was no discussion. Last time it was too early and this time, maybe it got too late," she smirked.
As she starts building the party from the "booth-level" there are some leaders, currently sidelined and might not mind taking a shot at joining the TMC. Two time MLA from Silchar, Dilip Paul is currently suspended by the BJP. Former deputy speaker and a mass leader in Sonai constituency, Aminul Haque Laskar did not even get a spot in the party's state-committee. Her former colleague in Congress, son of Dinesh Prasad Goala, two times MLA Rajdeep Goala was snubbed by the BJP during the Assembly elections and is just a spokesperson. Veteran BJP leader, four times MLA from North Karimganj Mission Ranjan Das too is just a "Markdarshak" and there are more like them walking on a tight rope and would jump on a lifeboat. "I will remain approachable for all," she said without taking any names.
In the detailed conversation with the local press, Sushmita Dev mentioned the relationship between the Dev family and Mamata Banerjee time and again. However, the highlight was that this is going to be a long fight and she accepts, it is going to be a very tough one. "I am up for it," she concluded her press meet.