"I am here in Silchar by choice and not by chance", says Dr Sambuddha Dhar, after completing more than 250 neurosurgeries
Sambuddha Dhar is a household name in Barak Valley. It hasn't been a year yet since the doctor joined as a neurosurgeon at Silchar Medical College and Hospital (SMCH) as a consultant. Many died on their way to Guwahati or Shillong as Silchar could not provide neurosurgery. In trauma cases or stroke, help was limited. Since Himanta Biswa Sarma assumed the chair of Health Minister and Dr. Babul Bezbaruah was transferred to Silchar, the duo tried to fill the gap, but they could not. Doctors weren't willing to travel to Silchar.
For Dr. Dhar, Silchar turned out to be an avenue that is connected to his roots. Born in Kailashar, Sambuddha Dhar left his house when he was in the fifth standard. A disciple of Ramakrishna Paramhansa Dev, Dhar went to the hostels in Narendrapur Ramakrishna Mission and did his schooling from there. He had Physics, Chemistry, Mathematics and Biology in his higher secondary, and his friends say he was brilliant in all four subjects.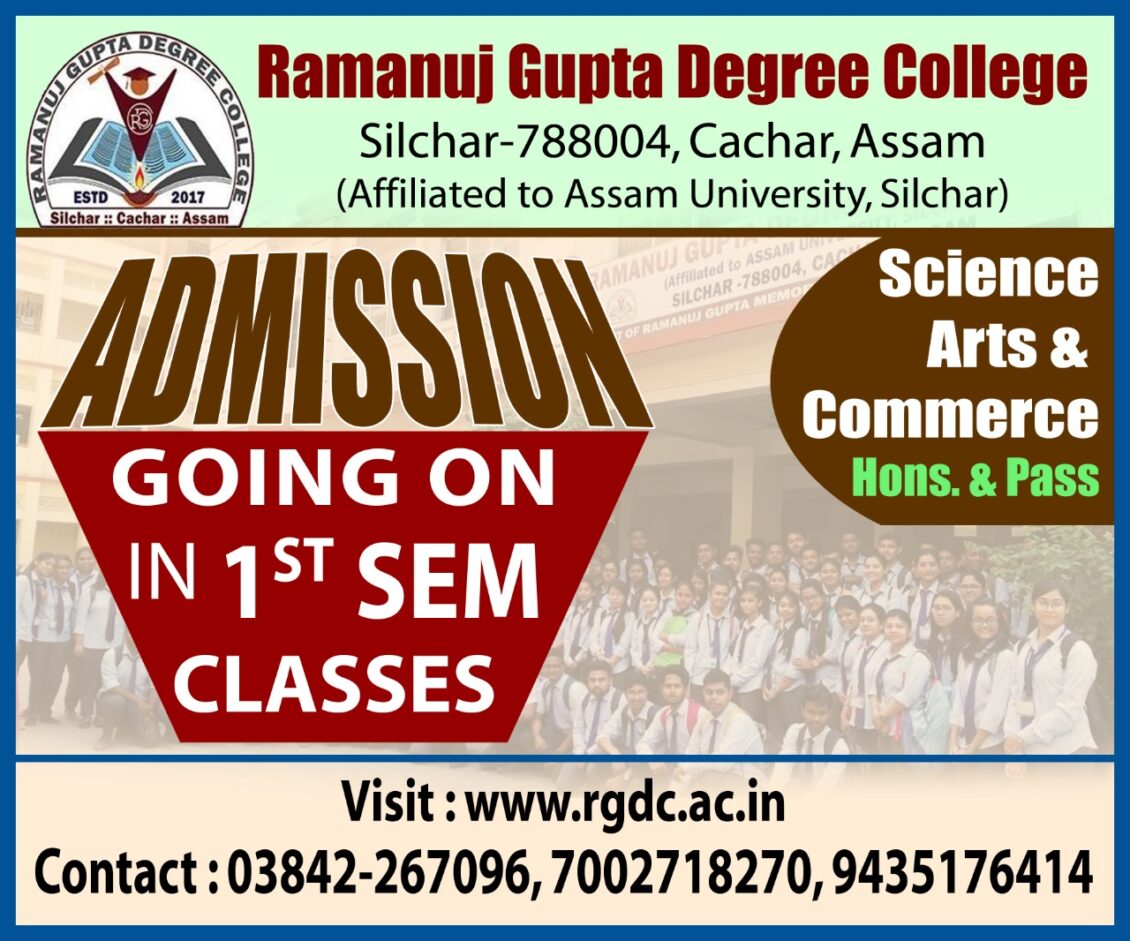 He cracked engineering and medical entrances both. Leaving a top branch at a top Engineering College, Dr. Dhar decided to move on and study medicine. "Human body always fascinated me," he says. From JIPMER Pondicherry, he did his MBBS and MS.
"After I joined MBBS, I discovered I love the subjects that are taught to me. Each one of them. I started performing well in academics and for MS, I had all the options open to me. It was on me to decide my specialty. I decided Sugery because I wanted to do something that needed skill. That's critical," recalls Dr. Dhar.
According to a story published by the weekly newspaper, Economist, "Twelve mental-health conditions affect about 970 million people around the world." Which according to the Global Burden of Disease Project, more than one in ten of the population. Stroke, dementia, migraine, Parkinson's epilepsy and brain injury are collectively the leading global source of distability. So, was Dr. Dhar always fascinated by the brain – often described as the most complex structure on earth? "Not really," he answers. "Though I always wanted Neurosurgery before my MCH, I had the options to choose Urology, or Neurosurgery. Gastro or oncosurgery was never a liking. Again as earlier, I wanted to do something that's fine, that needs a lot of skill and so, I opted for Neurosurgery," Dr. Dhar adds.
An applicant of the first NEET batch, Dr. Dhar was on the waitlist (2) at NIMHANS and he had qualified for the interview at Srichitra in Kerala. Though he learned to speak in Tamil, spending almost a decade in the Southern part of the country, he says, he wasn't a big fan of the food or culture and so, when his name appeared on the list of selected candidates at Benaras Hindu University, he accepted it immediately.
A neurosurgeon from BHU, Dhar soon became a household name in Benaras. As a freelancer, he used to operate patients in six to seven different hospitals. Benaras also connected him to his roots in Ramakrishna Mission. The Benaras branch has a hospital and Dr. Dhar used to perform 10 – 15 surgeries a month as an act of giving back at Ramakrishna mission. In fact, the Maharaj of the Mission opened the guest house quarters for him to stay at the complex itself.
It was all running smoothly, though Dr. Dhar's family didn't like Benaras that much, he was convinced that he will settle in the city of Ghats. Then came the second wave of COVID-19 cases. UP was the worst affected and we can all remember late Danish Siddiqui's images that won him the Pulitzer. Dr. Dhar, though survived the first wave unhindered, the second wave struck him hard and he had to return to his hometown to find help.
"I still remember operating on a patient and checking in post-op that his lungs were heavily affected by COVID. The first wave, I continued practicing. There were patients who needed immediate surgery and we could not wait for COVID to subside. However, the second wave – I caught a bad infection," he asserts.
While with his family, he pondered, how long he could live far away from the natives and keep rushing to meet an emergency. Back in Benaras, hospital management and his patients were waiting for his return. That is when he started finding out about opportunities in Silchar and Agartala. He spoke with Dr. Suchanda Bhattacharjee, a very successful neurosurgeon based out of Hyderabad. Dr. Bhattacharjee, who happens to be the sister of Subimal Bhattacharjee – founder of Jookto and a popular social worker in this region, connected with Dr. SS Dhar, former Principal of SMCH. SS Dhar then spoke with Principal Dr. Babul Bezbaruah who immediately processed the proposal which was approved by the state cabinet.
"In Agartala, the Health Department stated that they were caught up with COVID and so will get back to my application later. However, Dr. Bezbaruah contacted me and processed the papers promptly, hence I am in Silchar. Later Agartala also asked about issuing the appointment letter but by then, I was checking patients in Silchar," shares Dr. Sambudhha Dhar. The initial contractual agreement was that Dr. Dhar will get Rs 4 lakh a month as a contractual staff at the government hospital. He confirms that he has voluntarily walked out of that arrangement and is now drawing the scale of the Assistant Professor.
While many thought he was related to the former Principal Dr. SS Dhar, the fact is he isn't. Since he joined Silchar, he has performed around 120 surgeries in SMCH and around as many in the private hospital he practices. Workaholic Dhar remains at work for more than 16 hours a day and says his advantage is his appetite to work hard.
More that 270 surgeries in less than a year, is Dr. Dhar operating on all the patients who are approaching him? "It is not that I operate all my patients. The number of patients I check is huge when compared with the number of operations performed. The reality is that I suggest against operation many times even when other doctors have already opined for surgery to the same patient," he counters.
He also shared that there have been times when he has checked patients or even operated in different hospitals in Silchar. "Look, there were patients who needed immediate assistance and it wasn't possible for the patient to relocate, so, I had to visit that hospital see the patient in need. This is how I have always been. What we need to understand is I am here in Silchar by choice and not by chance. Also, no one but my willingness has got me here. What I must admit is that the private hospital where I practice has never tried to bind me with restrictions or exclusivity clauses. For which I am grateful to the member of parliament, Silchar, Dr. Rajdeep Roy."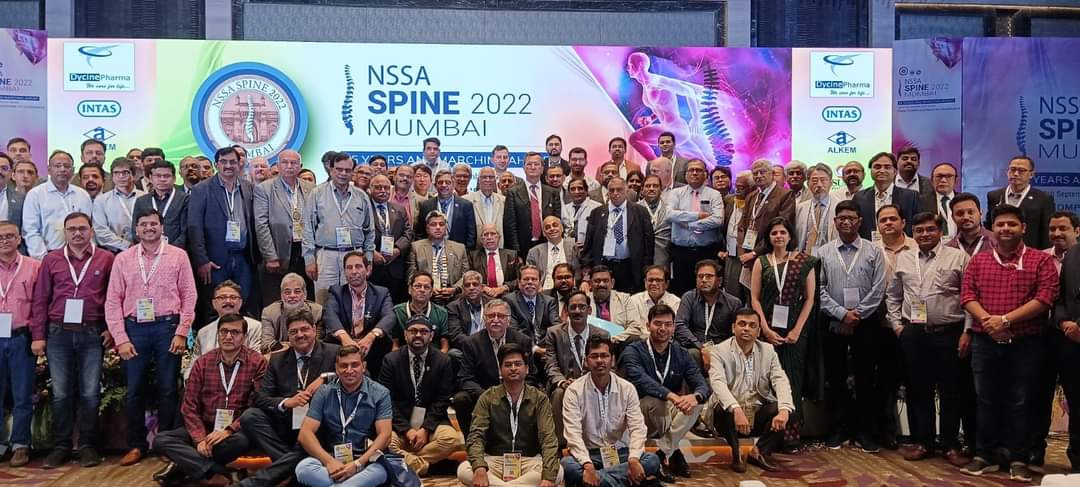 He has also thanked Dr. Babul Bezbaruah, the Principal of SMCH. "He has made it possible for me to serve the patients in the manner I am able to. He has also guided me in critical times, and provided me with the team I needed. I must mention the support I got from senior doctors in Medicine and Orthopedics Departments," says Dr. Sambuddha Dhar.
What helped him perform surgeries immediately is his equipment. While freelancing in Benaras, he bought equipment that he needed to perform surgeries, albeit the critical ones and not the mechanical operation theatre items.
Dr. Dhar says he is not someone who leaves all that happens in OT inside the OT. "It stays in my mind. If I know that a patient needed a particular thing and I could not provide the same, it bothers me. Sometimes, I keep thinking it would have been better if the process was done in a different way. My brain when idle throws depressing thoughts at me and those include the cases I perform. At the same time, if I perform a critical case successfully, I feel good about it," he states.
While he would have liked a more developed infrastructure, and more helping hands, he is not disappointed about the current scenario he is in. It is a challenge that he finds thrilling. "I am a low-maintenance doctor," he says. "You give me any circumstances and I can manage. I am constantly upscaling myself, traveling at my own expense to attend workshops and knowledge seminars and embedding them in my routine as a doctor," Dr. Sambuddha Dhar, Neurosurgeon, signs off.